Before we get into why I quit, let me give you a little background. And a little forewarning, this is going to be a long one!
For over a year, I dreamt of going to Nutritional Therapy Association, or something of the like. I spent hours and hours researching different options from NTA, Integrative Nutrition and Bauman College. I settled on NTA because the coursework really aligned with not only what I believed in, but also with what I really wanted to learn more about. NTA really dives into the bio-individuality of each person and focuses on their each individual needs rather than a standard "Paleo is best for everybody" approach. This is something I really appreciated because not only have I struggled with not being perfect in a particular diet, like Paleo, but I know that is the reason why so many people struggle with a healthy lifestyle. People need to treat themselves like they're special, because you ARE! No one person is like another, so the same thing should apply to how you eat.
After determining that NTA was right for me, I started researching into the different venues. Most of the past venues were far away from me, so when I saw that there was an upcoming Nutritional Therapy Consultant value in Tampa, I felt like it was the perfect time to jump in. I talked with Jared and we did what we had to do to maneuver finances around and I signed up.
Not only did I want to become a Nutritional Therapy Consultant to be able to learn all the things about nutrition, but also how the body works and how it reacts to the food we eat. But the biggest reason for me to commit to school was to create the ability to have a career for myself and to be able to help support our family. Since I became a stay-at-home mom in 2013, I have found it a struggle (internally) not to be able to help support our family financially and I thought that this avenue would be the perfect fit.
Starting Nutritional Therapy Association
I started the online based program September and things started off great. Super enthusiastic and the material was good! I stayed ahead of coursework and the online videos were easy to understand and get through. The second week, things started getting a little tougher. Lots and lots of reading and I was finding it harder to stay on top of things with so much else going on in our lives. Helping Jared with our other two company's books, being a mommy, being a wife, trying to make sure our house wasn't a disaster (not clean, because it wasn't, trust me), making sure we had food in our bellies (and it was a LOT of eating out), so basically ALL THE LABELS.
I started getting pretty stressed and found myself falling behind of the suggested time frame of due dates and I started having physical and emotional symptoms of the stress. Chest pains and tightness, hard to fall asleep, snapping at my kids at the slightest inconvenience, feeling completely overwhelmed and paralyzed like I didn't know where to even begin.
Why I Decided To Quit Nutritional Therapy Association
After 3 weeks of school, I decided that it just wasn't the right time for me. I woke up one day, with a sick little girl that had to stay home from preschool, and broke down. I was completely overwhelmed, becoming resentful to my family, having physical symptoms from the stress and feeling overall crappy.
Pulling the trigger to send in that e-mail to quit didn't come easy. I was so disappointed and felt like I was giving up. An insecurity of mine is that I feel like I never follow through on anything. That I give up when it gets inconvenient or too hard. And this felt like the same thing. Do you know how many blogs I've started and never done anything with? Too many to count. I didn't want this decision to be another one of those things I didn't ever do anything with.
But after a whole morning of literal sobbing, praying, listening to lots of worship music and breaking down to my husband (who is a saint for supporting me like he does), I knew I had to do this. I had to put my family first right now. I had to remember why I wanted to be a stay-at-home mom in the first place. It wasn't to rush through the days with my kids so that I could try to cram as many hours as I could studying and typing up assignments. I wanted to be able to take days slow and really enjoy this time in our lives and at this age. The saying "the days are long, but the years are so short" couldn't ring any truer, and I don't want to miss out on these days.
I also had to remember why I wanted to do this in the first place. I wanted to gain a deep, rich knowledge of nutrition and our bodies and that wasn't going to happen the way I was having to rush through the coursework just to put a checkmark by it. I knew I was doing myself a disservice by skimming through the material just to get it done and move on to the next module. I truly want to learn more so that I can help people and I didn't want to do it feeling rushed.
One of the biggest reasons why I wanted to go to NTA was not only to gain knowledge, but also to gain the confidence in myself that I could help people become healthier. But through all of this, I realized, I don't have to have an acronym behind my name to help. I don't have to have a certification to help people become a healthier version of themselves. I can be confident in knowing what I already know and help guide others to learn more about themselves in their own research and just be there to tell them what I've done and help guide. And nothing is stopping me from reading the books that are on the required reading list from school and expanding my knowledge, I can still do it on my own time!
What's The Plan Now?
Well, as you've already seen, we've rebranded!
I decided that more than ever, I want to have a space that helps support people in living a healthier life. Whether that is through what you eat, what you put on your body and by simplifying. I want to create a space of honesty where I can tell you what I've learned and also what I continually work on to help better myself and our family. Oh and of course, mixing in a little bit of fun with beauty, fashion and just life!
Although NTA is now on pause, I could not be more excited for this season of life. The immediate sense of relief when I pressed send on that e-mail was undeniable and I knew God was steering me in the exact direction I needed to go in.
I'm so thankful for a husband that supports me through all my crazy. For my kiddos that love me no matter what. And to you all, for sticking by me and giving me a pep talk when I need it most!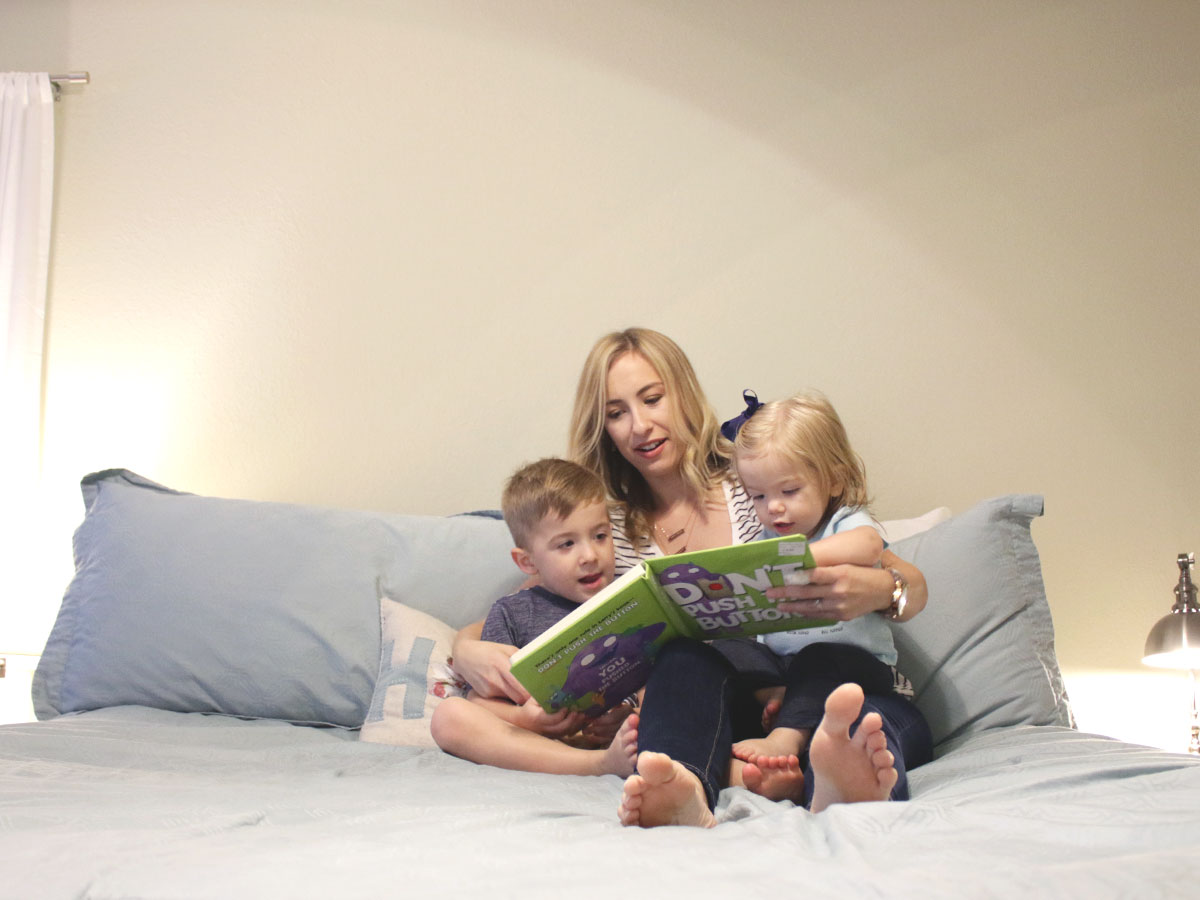 SaveSave
SaveSave
SaveSave
10