One of the biggest pain points in our household is…..
Wait, I'm going to let you guess it. Because my guess is that we aren't the only ones.
I'll wait for it…… go ahead, guess.
Yep. Food.
"What's for dinner?"
"What's for lunch?"
"What's for breakfast?"
And you know what the worst part about it is? Most of the time the kids decide that the thing they loved yesterday is now poison and it can't come near their lips today.
What can we do? Without going insane at every mealtime?
Make it fun!!
This is something that I somehow forget way too often, but when I remember it, it's like all the angels come down and I hear this "ahhhhhhhhh" sound like, duh, why haven't you been doing this!? It's so easy!
Here are some easy ways that you can incorporate some fun into your meals that will have your kids asking for seconds (or even thirds):
Put it on a stick. I don't know why, but kids think that adding a stick to anything makes it instantly taste better and look cooler. Trust me, just do it.

For example, on the 4th, I made the kids some fruit sticks with stuff I already had in the house! I used the marshmallows up that I had from our Summer Bucket List smores, strawberries and blueberries!

Use a muffin tin. All of the same food could be on a plate and they would throw it on the floor. Put it in a muffin tin? Instant cool points.
Charcuterie isn't just for adults anymore! Put some pretzels or crackers, cheese, nuts, fruit and meat on a big tray and serve it up! Feels like a giant snack. And we all know kids LOVE snacks!

This was the easiest thing ever. And it's pretty enough to serve to a crowd, not just kids!

Last thing – let them help! I know, I know. It's messy, takes 10 times longer, I get it. But the times that I let them get their hands dirty, I notice that they eat not only more once it's fixed, but though the process, too!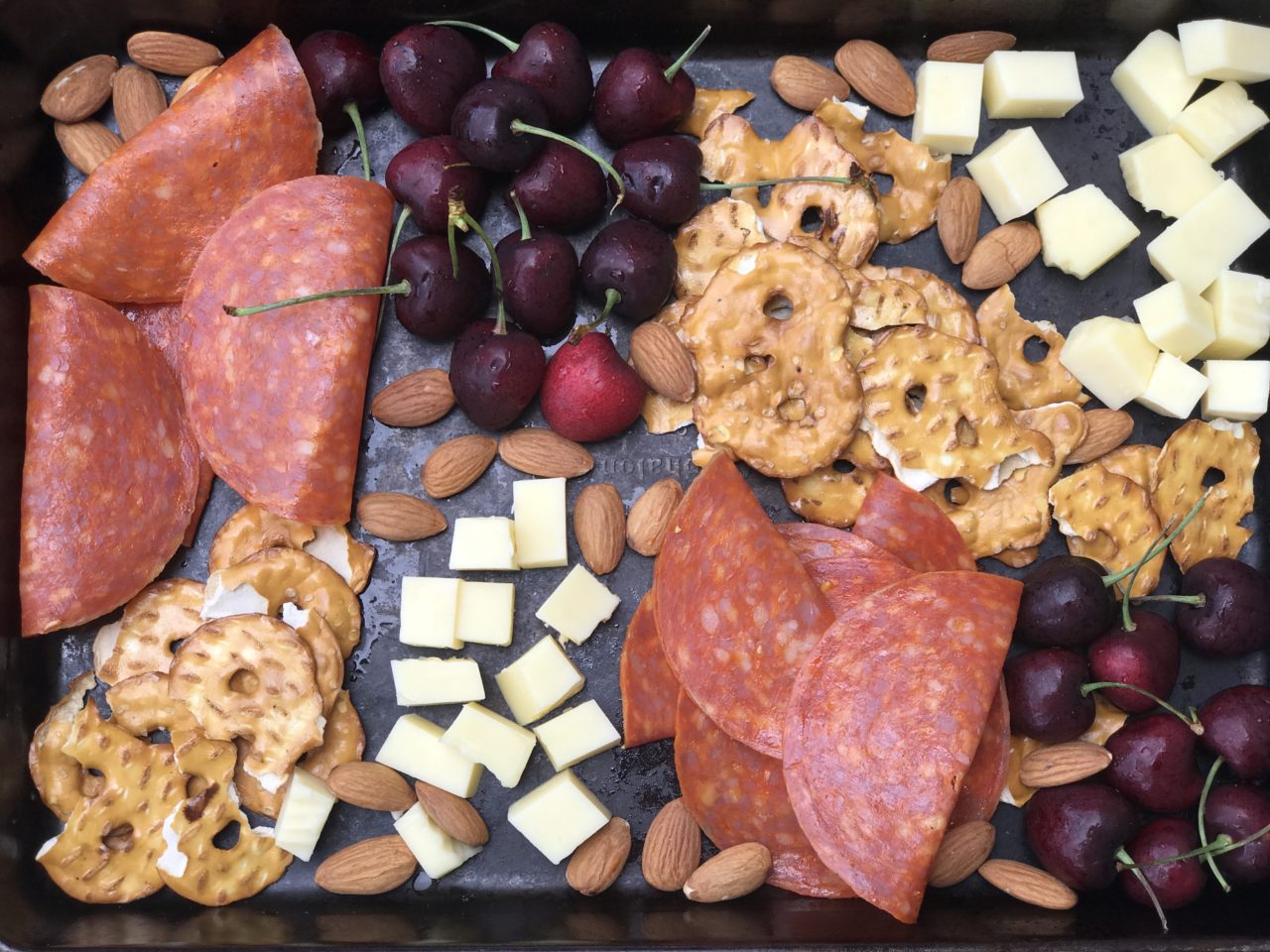 What are some ways that you have gotten your picky (or selective) eaters to eat their food at mealtime?
1