#allthesquats + #outofshape = #ICANBARELYWALK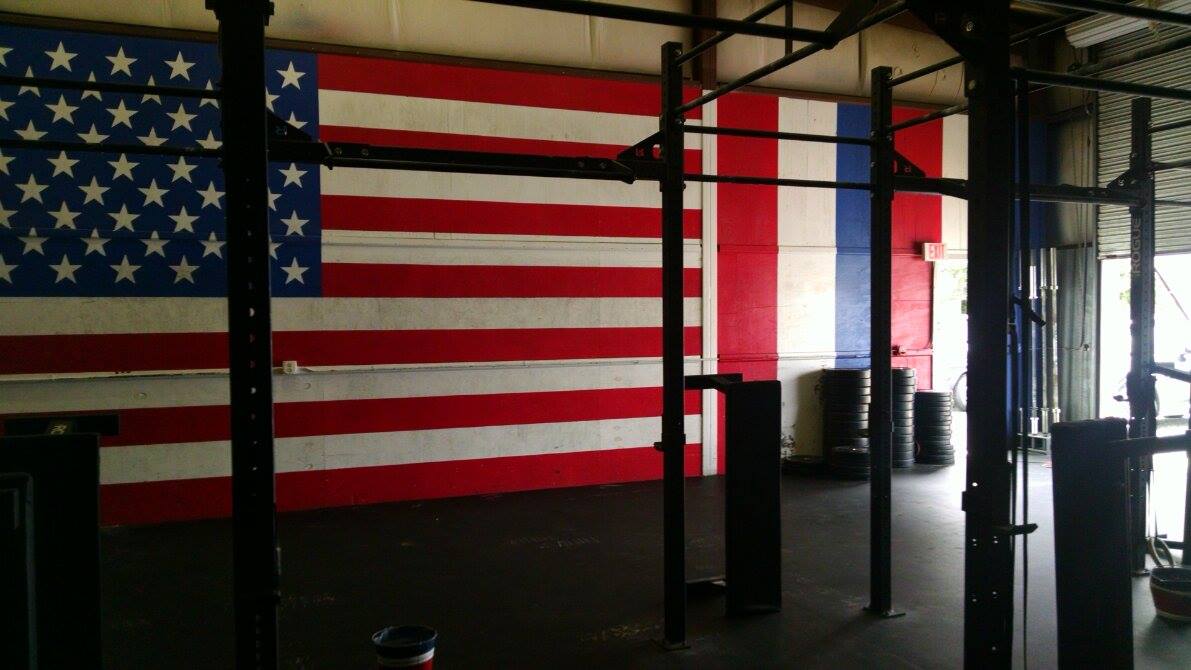 Yesterday was my first day back at CrossFit after 4 long months. I was nervous and excited.
We're currently experiencing some shitty weather along the Emerald Coast, but there was no way in hell I was missing class.
Sunday evening I committed mentally to going and then I opened up Wodify. I wanted to see what the WOD would be for my first day back.
Here is a screenshot: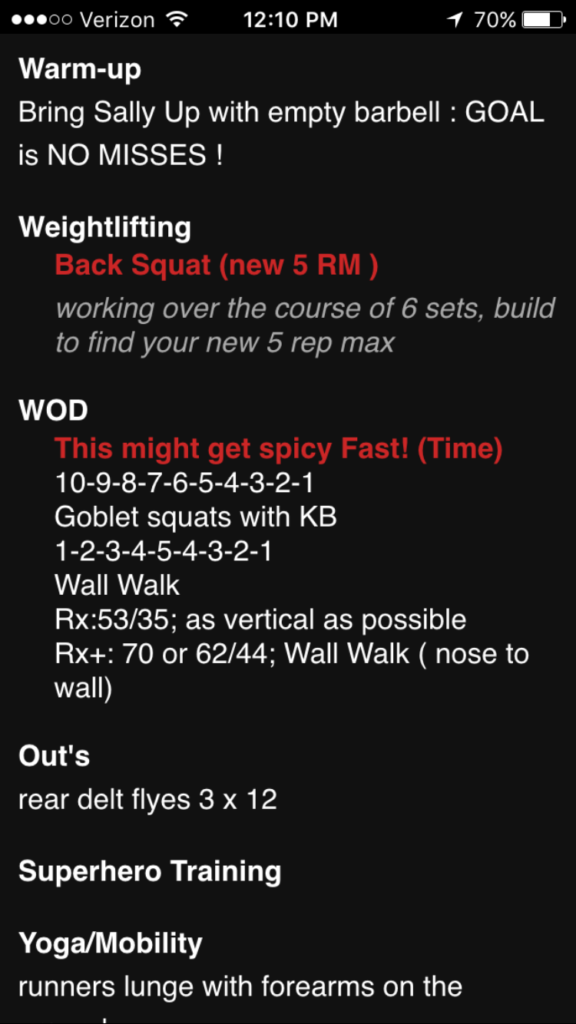 Sally Up / Sally Down
I was introduced to Sally Up / Sally Down last July at Fitness Heroics. It was a terribly rainy day and this workout was the only thing we were doing.
Grant called it CrossFit Musical, which is basically multiple versions of SU/SD with different songs and different movements back to back!
Thankfully, yesterday, we did SU/SD with just the barbell as our warmup. That got the legs feeling good!
Here is a video of CrossFit NorCal doing SU/SD for the first time.
Back Squats
I genuinely love back squats. I have mobility issues primarily due to how I sit all day at the office, and that causes my squat in general to look like shit.
Chest up! Chest up!
The crazy thing is, my back squat tends to look better the heavier the weight. When I'm going through warm up with just the barbell, I can actually feel that it looks terrible.
But as I add a little weight, it gets better.
I don't know if that's to be expected, but I'm hoping in the next few months to get the squat looking much better!
Back in March my 5RM was 190lbs. Yesterday I eased back to 165lbs.
Spicy Indeed!
Wall walks are fun, except if you pick the wall that has conduit running horizontal approximately 4ft off of the ground. ? I had to be mindful of the conduit every time as I was walking back down to the plank position.
No biggie, though!
I went with the 53lb kettlebell and it indeed got spicy. Starting with 10 Goblet squats had my legs wrecked by the set of 7. I was actually looking forward to the wall walks just to give my legs a break.
I finished at 12:20 with a time cap of 15:00.
The Soreness
I expected to be sore. I'm glad I'm sore. I'm glad to be back.
Do you like Wall Walks? Let me know in the comments below!
0