Day 3 was near completion when Laiken sent a text that nearly sabotaged the entire thing.
I told you 2 weeks would be hard, and that 30 days would be a failure.
Yesterday afternoon I get a text from Laiken that went something like this:
Crap! I just realized I didn't marinate the chicken!
Marinating chicken thighs is pretty important for our 2 week challenge because plain chicken thighs would send me to Yardbirds!
I was in an afternoon meeting and could not reply right away to the storm of incoming messages. They went something like this…
Options: leftovers, go somewhere or I can marinate it for an hour
But if we went somewhere, I would want to go somewhere 1) quick and 2) healthy. Like stewbys or something like that.
I could use a cook free night
I would rather just do a leftover night
But I just got REALLY hungry
I could really go for sushi. I don't do well with restriction. Lol
That. Last. Text.
I'm weird. I have a love/hate relationship with sushi. I only want it during certain seasons of life (right now is not one of them), but our new fav sushi spot has some banging Beef Bulgogi!
That's all I could think. Beef Bulgogi.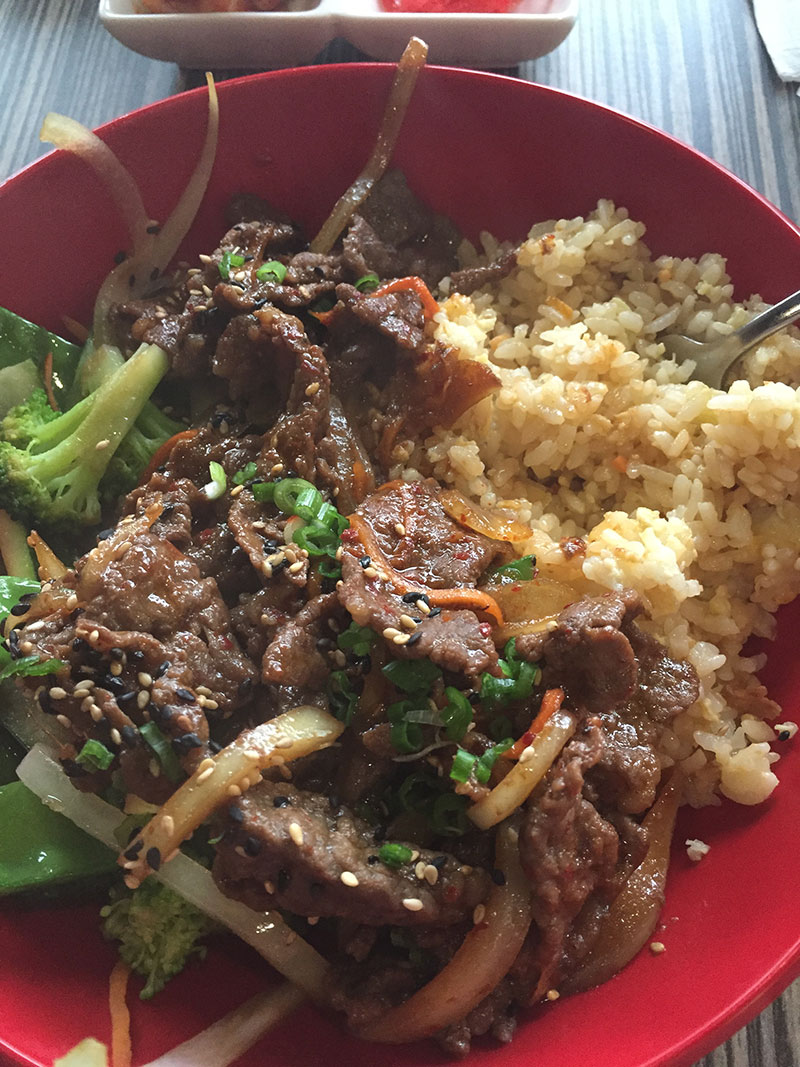 It's not that I wanted to eat out, but that damn beef bulgogi sounded so much better than leftovers. I had already eaten leftovers for lunch and wanted to no part of spaghetti again.
But Soi Bistro would end up costing me $40.00 and I guarantee I'd order tacos for lunch the next day.
We ended up eating at home
Thankfully Soi Bistro doesn't serve my exact beef bulgogi dish for dinner. It's a lunch only thing (that really blows) but you can piece it together somewhat during the dinner hour.
That made the decision easier.
But just like I'll need Laiken to keep me focused, she needed some refocusing herself.
Leftovers it was but damn that text! On to Day 4.
1