Yay! It's the weekend!
I really loved last week's Friday Faves and loved the conversation with y'all about some of them!
This week was crazy.
Monday and Wednesday were super bad weather days. We're talking Tornado watches for half the day and all. We kept Cooper home these days and I'm glad we did! His class had to hunker down in the hall! All is good though, so we are thankful for that!
Not only did we have horrible weather, but I also suffered from some weird neck tweak on Wednesday afternoon. That morning, I did Reverse Overhead Lunges at CrossFit, so I'm thinking my neck was just super tight and all it took was a weird move and it locked up! I spent Wednesday night and Thursday's gym time working on it and it seems to be almost 100% better!
This weeks Faves are some of the things that kept me feeling good this week!!
Friday Faves
Fave Drink
Seriously, without this cold brew, I would've slept through this week. ? I LOVE this brand of cold brew. I have tried other flavors, but for the concentrate, I stick to black coffee. Getting the concentrate allows me to have it all week, since I mix it with a little water (with added collagen peptides!), crushed ice, and some Nutpods! The flavor is on point, not bitter at all and doesn't upset my stomach like some coffee can (low acidity – great benefit of cold brew!) Seriously, try this coffee!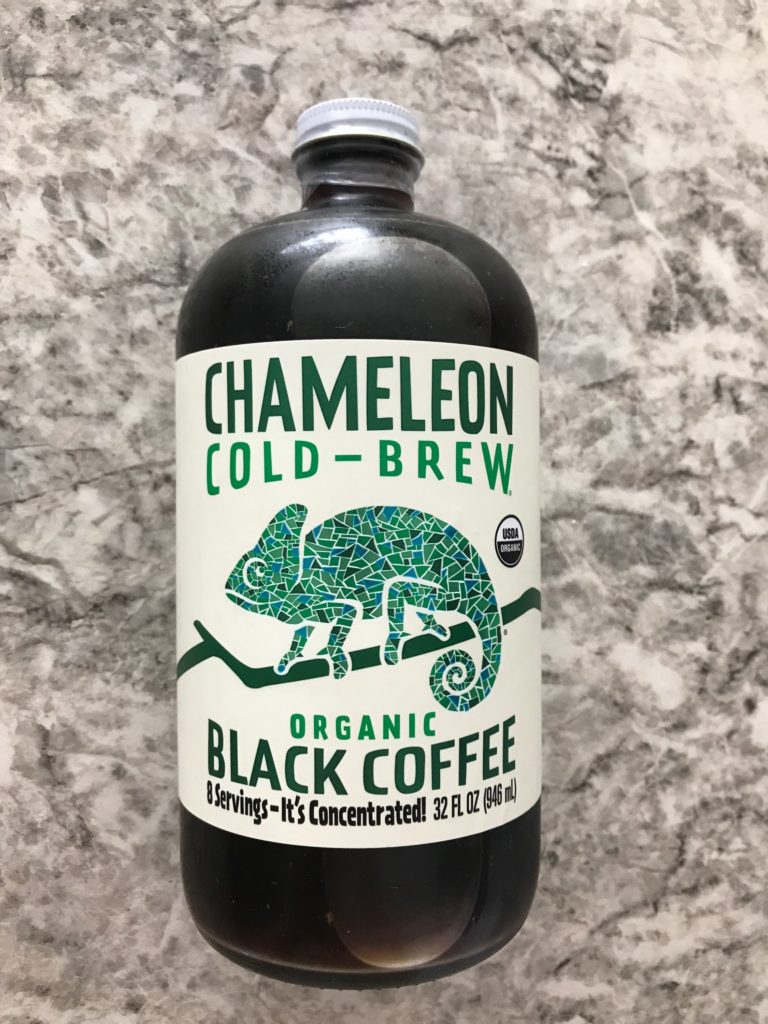 Fave Song
As of late, it has been Cooper's thing to request songs. What's hilarious is that it came out of nowhere and he picks up on the most random lyric ever. I spent seriously 4 days trying to figure out "In my SOUULLLLLL!" meant. We listen to a variety of music in the mornings on the way to the gym, so I couldn't pinpoint it. We listen to K-Love Christian radio, a local pop/hip-hop station and another top hits local station and I just couldn't figure it out! All I could think was the song from MercyMe – Even If, but Cooper insisted that wasn't it. Well, yesterday I was driving and the song came on, and that little lyric came up and sounded just like he sang it!  FINALLLLYYYY! I picked him up and played my new downloaded song and Cooper yelled "YES!! My favorite song!" hahahahaha Can't wait to find out what next weeks odd lyric is. ?
(Source: Youtube.com)
Fave Workout
This week has been an AMAZING week for me at the gym! I have come a long way and a lot of that is attributed to the CrossFit Open that ended a couple of weeks ago. The Open really pushed me in ways that I obviously would have eventually gotten to, but instead was able to push myself to limits much faster! This week I worked on Double Unders (look for more on that later!), got my 1st real Push-up and toes-2-bar! Even with a jacked up neck one day this week, being able to see my strength grow in those two movements is so cool!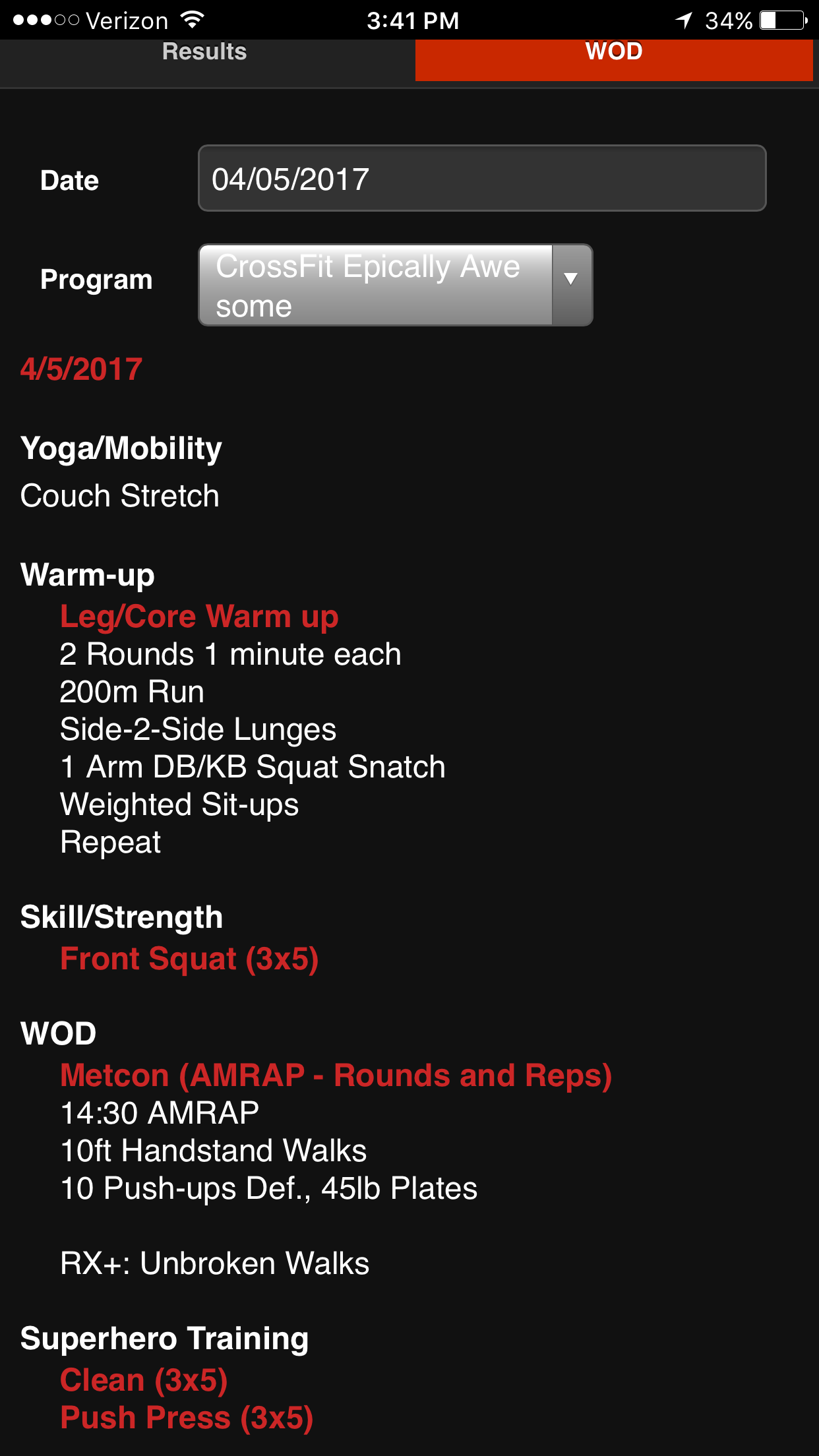 Fave Mobility Tool
Man, without this lacrosse ball this week, I would have been in for it! Like I talked about in the beginning, I made a weird turn or something Wednesday and couldn't move my neck without my neck having pain radiate up from my shoulder. I went in on Thursday at my normal gym time and my coach had me roll out my shoulder/trap area the entire time. It was a bit better but not 100%. Thursday night, I rolled it out again and Jared put Deep Blue Rub on it and massaged it out. By this morning, it felt 95% better! And I was even able to do the toes-2-bar for the first time today!! Yea! I did have to change from Snatches to Cleans in the workout today because the upward shrug irritated it, but I'm hoping it will be 100% by Monday!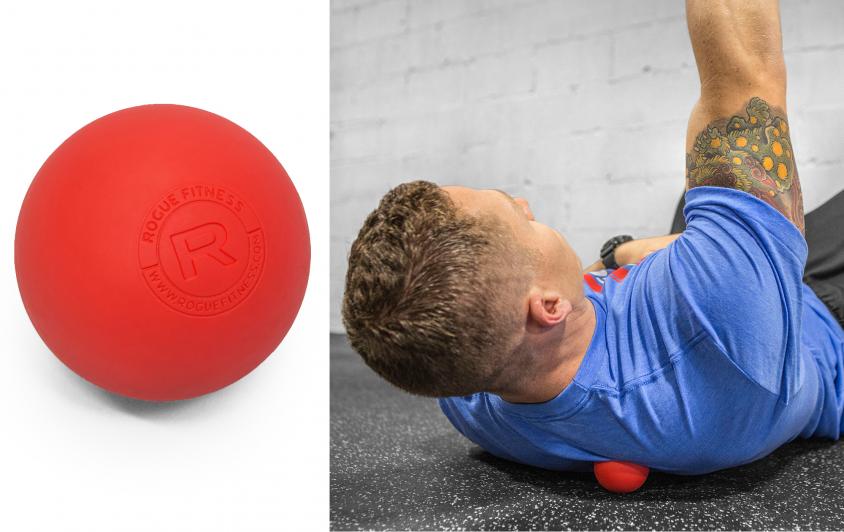 (Source: Rogue.com)
Fave Treat Yo' Self
Isn't getting your hair done like the BEST. THING. EVER!? It makes you feel confident and like a new person! I tried dark hair this past Fall and just wasn't in love with it. My hair is naturally blonde, so my roots started to show WAY too soon. We are in the transition phase now of trying to get the dark base color gone, so I'm hoping the next session we will have it even closer to my natural color.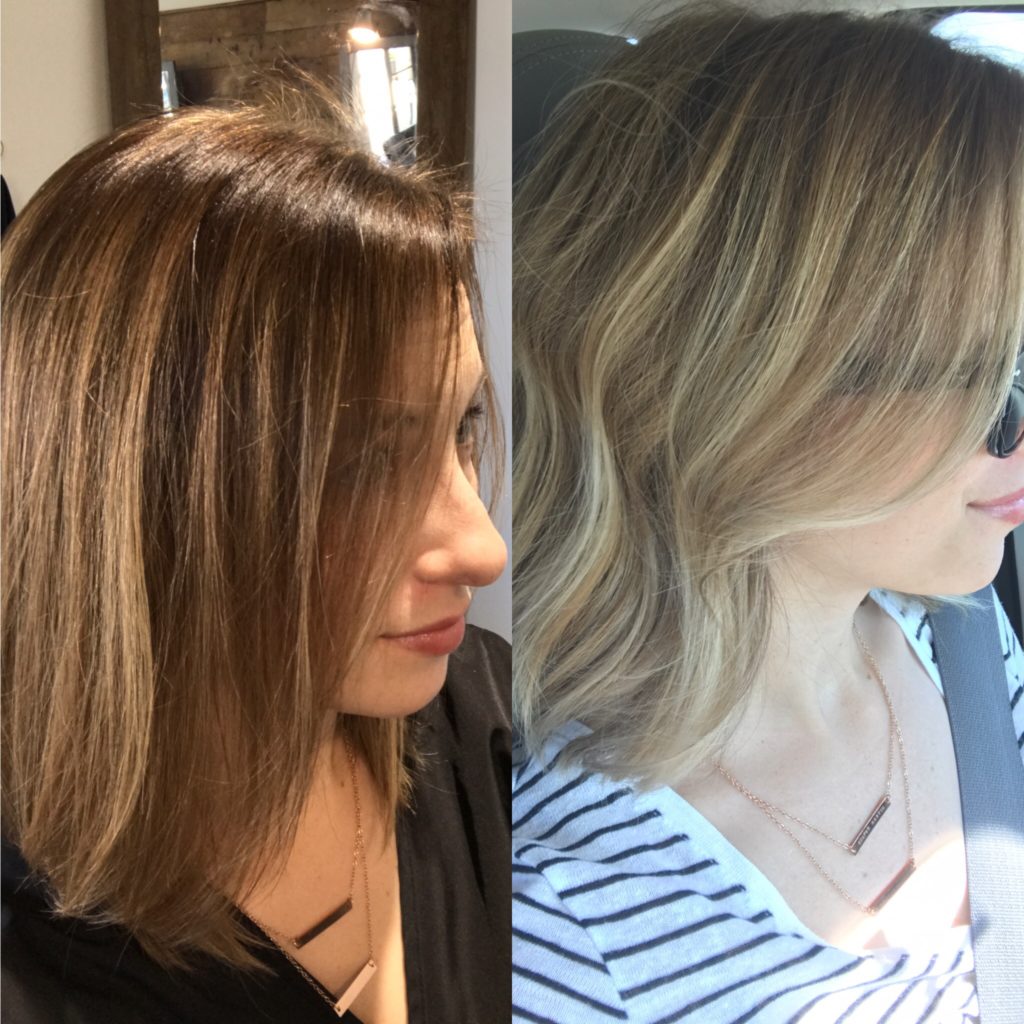 Now here's to the Freakin' Weekend!
4